Thank you to everyone who was concerned for us, and I'm sorry if I scared anyone. It was definitely a scary situation. Looking back I don't know if I was in as much danger as I thought...they didn't actually try to get in, they let me see their faces, they never said anything threatening or pointed the gun at me, but I 100% KNOW that I did the right thing. If something feels scary/not-right the best thing to do is get out of the situation immediately and call for help. I actually got a follow-up call from the police today to see if we've had any more trouble and to see if I remembered anything more about them. I wish I did but I honestly cannot describe the guys at all. :(
After Friday night we went on as usual. We had tons of fresh fruit & veggies so breakfast was a FEAST!
Home Made Potato Chips, Fruit Salad, Toast, Fried Egg, Bacon (Hubs & Kai), Spinach & Mushrooms (Kai and I)....
And then there were more unphotographed meals. :)
I finished one book (The Paris Wife) and started another (The Maze Runner). The Paris Wife was ok. It's a faux-biography-type book about Ernest Hemingway's first wife. It wasn't a book I couldn't put down but it was fun to see a famous author from a different point of view. I liked Hadley and even though she didn't stand up for herself more, I think she did want she felt was best for her. Now I'm about half way through The Maze Runner. I really want to like this book because it's been recommended by so many people but I just haven't found that connection with it yet. It's definitely getting better the further I get into it though so I still have hope. :)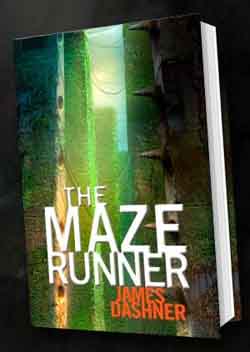 Saturday evening the Hubs and his friend were going to go see a movie while Kai and I stayed home. I was still shaken up and didn't want Kai and I home alone so instead she went to play with her cousins at Nana & Papa's house and I joined the boys in seeing Project X. It's a movie about some un-popular boys who, in an effort to become popular, throw a party that gets out of control. The movie was OK I guess. There were times I laughed but for the most part it I didn't care for it. Just not my cup of tea. BUT it was better than sitting at home in fear. lol!
Oh, and now the Hubs and I are discussing getting cameras for our house! We saw some on WOOT.com a while back and had talked about how cool it would be to have them. After Friday night we decided it would be REALLY great to get them, so now we're keeping our eyes pealed. I don't know that we really need them but peace of mind is definitely something I'm in the market for. :)
Sunday we got up and I had oatmeal topped with carob powder, frozen cranberries, banana and pumpkin seed. It was delish!!
For Lunch Kai and I had Cous-cous with broccoli, edememe, okra, and nutritional yeast; while the Hubs had PB&J sandwiches. And then we all finished off the grapes and cantaloupe. Man, fresh fruit really doesn't last long in our house!!
This weekend we also did some shopping. Kai got some new shoes (the only shoes that fit her right now were her boots!)....
And we bought some boards that were on sale at Menards so the Hubs could build a shelf out on our deck and put some shelves in an open closet that we had. We think it was originally a gun closet but since we have no use for that he added shelves and now we're keeping beach towels, water toys and the spa chemicals in it. :)
Of course since we were in Avon and I had a full punch card we HAD to stop by Orange Leaf. MMMM, I think I may like White Chocolate Strawberry even better than Coconut!! AND they have a new rewards program where for every $10 you spend you get $1 back. :D
Sunday's dinner basically got thrown together very quickly. We picked my parents up from the Airport and took them home. Then the Hubs decided he wanted to just go get fast food for dinner. Kai kept saying she wasn't hungry and I don't like McDonalds/Taco Bell/Arby's/Etc... So THEN the hubs decided he wasn't going to just get food for himself and we went home. At that point it was getting REALLY late so dinner became....
Nuked CA Mix Veggies, Sweet Potato with Cinnamon & Pecans, Wheat Thins and Yogurt.
Kai and I actually split this yogurt that she had picked out at the store...
Gotta say, not my favorite. I'm just not a syrupy fruit toppings kind of girl. :)
After Kai FINALLY ate her dinner we had some "Ice Cream". A Frozen Banana, some Strawberries, Chia Seeds and a splash of Almond Milk.
Blended until smooth....
And then topped with some coconut whip (mine only) and chopped dates.
I also discovered that my onion has started growing!!! What am I going to do with that?
A quick Google search leads me to believe I can eat the green part but the "Bulb" will taste "off". Any one else have this problem? I guess I usually eat them fast enough that they don't have time to grow. This is a new one for me! lol!!