I'd love to start this post off with some pics from our High School Homecoming on Friday night but we totally bailed on it. It POURED all day and was still raining as game time approached. Plus it was cold so we made the executive decision to call it a day. On the upside, since we didn't go to the game and the Hubs was planning to stay home, I took the opportunity to join my sister in a game of racquetball!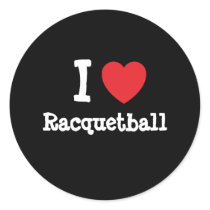 I've never played before Friday night but it's safe to say I'm totally hooked. I CANNOT wait to play again... Even if I did bruise my hip running into the wall. :D
So we didn't get to experience football Friday night (we won by the way) but we did get to on Saturday.
That's right, we headed north to our alma mater... Purdue!! It was Purdue vs Michigan, where my cousin went to school. We're a family divided....
My sister, my cousin, and me.
We won't focus on the score here, lol! It was a lopsided game...not in Boilermaker favor. But we did get a visit from the All American Marching Band right next to our seats! Woot!!
And we got to visit with my Aunt & Uncles!!
Afterward we dined at Arnie's Pizza, a Lafayette staple. We started off with a Spinach Nacho appetizer and then I ended with a personal Veggie pizza - no olives, no cheese, extra sauce. :)
On Sunday I spent most of the day getting prepped for a week of school snacks. :)
Step one - making Granola for parfaits to be enjoyed later in the week!
I mixed coconut oil, cinnamon, nutmeg, ginger, apple butter, pumpkin, maple syrup, cooked quinoa and oatmeal together so that the oatmeal was nice and coated and then spread it on 2 cookie sheets. I baked it at 250, stirring every fifteen minutes. I didn't keep track of exactly how long it took (I was watching the Colts beat the Packers!) but probably an hour and a half. It took longer than usual because there were two trays.
During that process I also started making

personal apple pies

for Monday's School Snack.
I started by making a basic pie crust:
2 1/2 C Whole Wheat Flour
1/2 t Salt
1 T Cinnamon
2/3 C melted Coconut Oil
1/2 C - 1 C Cold Water (enough to make the dough doughy)
I blended all that in a food processor, slowly adding the water until it was the right consistency.
Then I rolled the dough out in batches (rolling on a silicone mat makes it so easy!)...
Cut it into squares (or rather rectangles) using a pizza cutter...
And added some homemade applesauce* to half the squares...
Then top your applesauce squares with one of the empty ones and use a fork to crease the sides.
Put on a parchment lined cookie sheet and bake at 400 degrees for about 30 minutes.
Since there's no sugar in these I drizzled some Honey on the final product and put them in a container to take to school. :)
* To make apple sauce I just slice apples and put them in a crockpot with cinnamon for about 2 hours. Once they're soft I mash them. Super easy!!
As for dinner I had a side salad with a plate of Spaghetti Squash topped with Spaghetti Sauce and nutritional yeast. To prepare the Squash I just pierced it a few times with a knife and then baked it at 350 for an hour. Once it was baked I sliced it in half, removed the seeds and used a fork to scoop out the "spaghetti".
Then for dessert we had apple crisp. We're living in an Apple World over here! On Saturday I make the aforementioned apple sauce and used the dehydrater to make apple chips!
For the Apple Crisp I topped sliced apples with a mix of Oatmeal, Coconut Oil, Cinnamon, and Maple Syrup and baked all that at 350 for 30 minutes. :)